Singing Retreats
16-18 September 2022 at St Catharine's College
31 March – 2 April 2023 at Corpus Christi College
_______________________________________________________________________________
Our Singing Retreats are weekend singing courses designed to immerse you in the rich choral life of Cambridge; with accommodation in one of the historic colleges, and opportunities to sing in college chapels under the direction of experienced Cambridge choir directors. Alongside the choral workshops, you'll enjoy complementary cultural and educational talks, as well as meeting new friends who share a passion for singing.
Each of our singing retreats includes full group and chamber choir sessions, coaching on vocal health and singing technique, historical and repertorial expertise; and services in college chapels.
Experience this extraordinary world from the inside:
Ensuite accommodation in stunning

Cambridge colleges (please bear in mind this is an academic setting rather than a hotel)
Welcome drinks reception

 where you will have the opportunity to meet the other participants and the weekend tutors and staff

Sing in iconic

Cambridge college chapels

, each with a different acoustic, feel and organ

Evensong and Compline under leading Cambridge

choral directors
Vocal health

 sessions to develop and sustain your voice

Saturday night

formal dinner in the college hall

with fine wines from the college cellar

Complementary cultural and educational talks with academic specialists to give context and insights
Time out to explore Cambridge
We will be seeking to create a balanced chamber choir.  Applicants should be experienced choral singers with good note-reading ability. Applications should be supported by a statement of your singing experience.
St Catharine's College

16-18 September 2022
FEES: £695 full board, £495 non-residential
***Bring a Friend Offer***
£50 discount on your place AND your friend's*
We're so looking forward to welcoming you for an inspiring and nurturing weekend singing course making music together.
Our choral workshops at St Catharine's College give us a fantastic location right next door to King's College. Founded in 1473, St Catharine's College (affectionately known as 'Catz') is situated next door to King's College, right in the heart of historic Cambridge.
Catz has a strong musical tradition, with a lovely chapel and a splendid organ built behind its old facade in 1978. In 2008, the St Catharine's  Girls' Choir was created, a pioneering move unique amongst the colleges of Cambridge and Oxford.  The college has recently undergone major refurbishment of its facilities while preserving its beautiful historic courtyard and gardens.
Join us for an indulgent week of singing under St Catharine's Director of Music, Dr Edward Wickham.
Repertoire: The Great 'British' Choral Tradition
Although we speak proudly of an 'English' choral tradition, it is in fact better described as a British tradition in recognition of the contribution of composers from Wales, Scotland and Ireland.
The music for our evensongs will come from all four 'home nations', and include works by Thomas Tomkins, James Macmillan, E.J. Moeran and William Byrd.
Dates: Friday 16 – Sunday 18 September 2022
Venue: St Catharine's College
FEES: £695 full board, £495 non-residential
The course fee includes full board for 2 nights, all tuition, welcome reception, music hire, 3-course formal dinner with private dining and other activities.  All rooms are single occupancy.
***Bring a Friend Offer***
£50 discount on your place AND your friend's*
Simply mention your friend's name in your application
and make sure they do the same.
*Cannot be used in conjunction with any other offer
 _______________________________________________________________________________
Corpus Christi College
31 March – 2 April 2023
Join us at our April Singing Retreat for a weekend of musical indulgence and therapeutic singing in the glorious college chapels of Cambridge University.
Based in Corpus Christi College, one of Cambridge's oldest colleges in the heart of this glorious city, you'll have the opportunity to make music in some of Cambridge's finest chapels, relax in college gardens, and enjoy great food and great company.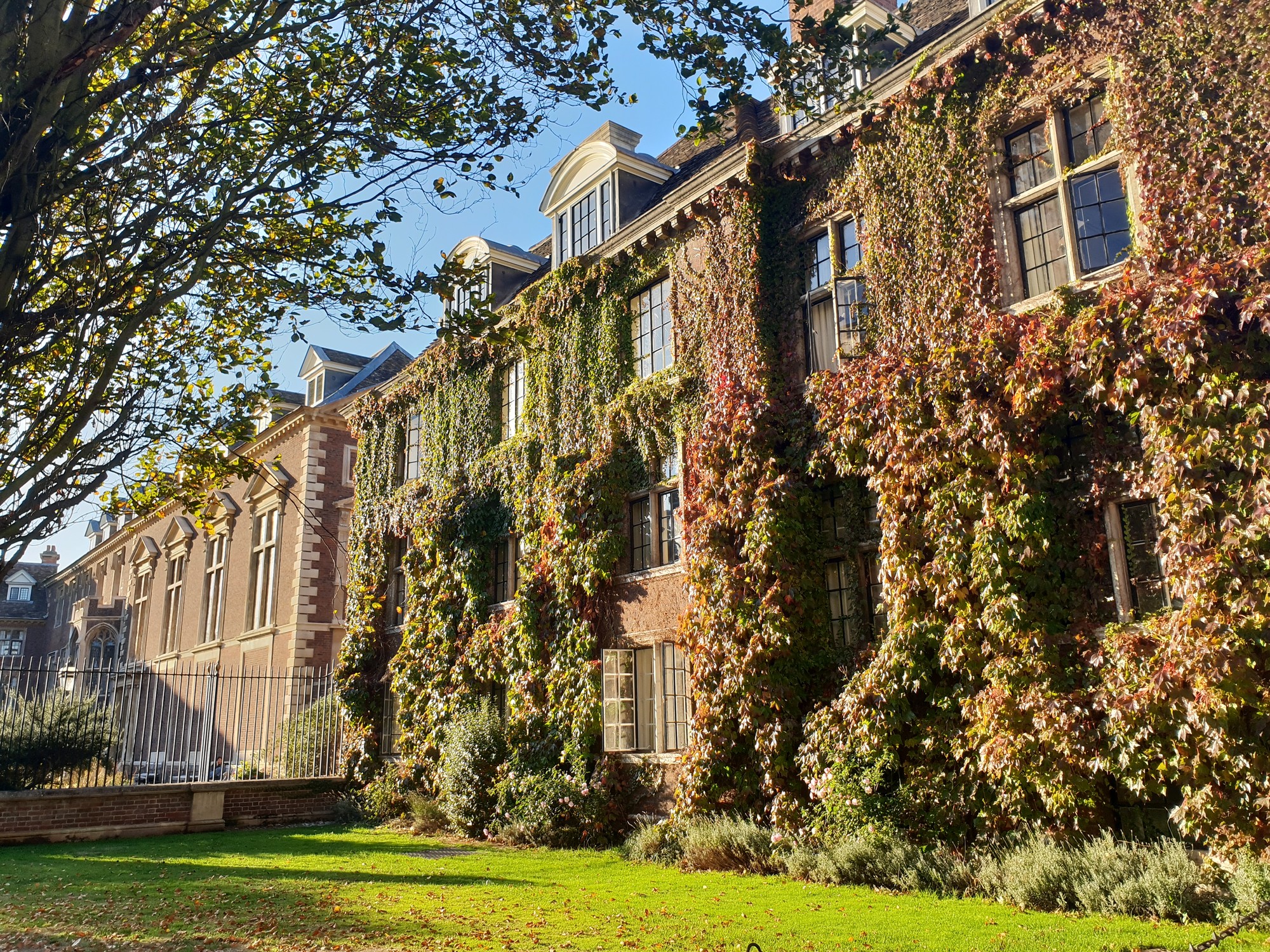 ______________________________________________________________________________
Cambridge Choral Academy will comply with all COVID-19 guidance in place at the time of the course.